Hand-painted, One of a kind works of art.
Enliven your space, spark conversations, and visualize what brings you joy.
Designed Together
Whether you have an idea in mind or want to explore options, we will work together to create your ideal design.
Painted With Pride
I use the highest quality standards to create your artwork, from the materials I use to my attention to detail.
Exceptional Service
Throughout the process, I will keep you updated on the work's progress and anything you need to know.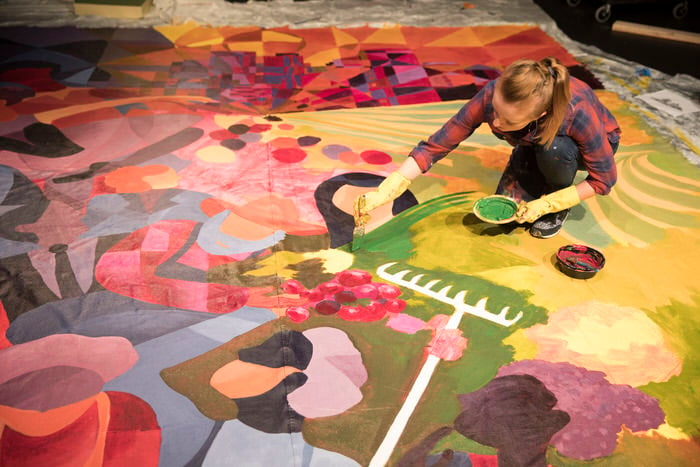 Laura Margo Murals & Custom Art
For art and creativity lovers with personal spaces that need an infusion of color and atmosphere, Laura Margo Murals & Custom Art will lead you on an artistic journey to develop a one-of-a-kind piece to transform your space, spark conversations, and showcase your values and personality.
Based in Minneapolis, MN.
Serving Residential & Commercial Clients
Whether you're looking to spiff up your home or add a 'wow' factor to your office or business, I will help you determine the right custom art for your space! Reach out to me today to schedule a consultation.
Frequently Asked Questions
I am happy to answer any questions you have about commissioning custom art and murals.